BRAND NEW MERCH ITEM: CHOIRS OF THE EYE LONGSLEEVE
By popular demand! This is the first time we've ever made a longsleeve featuring the artwork from Choirs of the Eye.This absolutely maximalist 4-sided black longsleeve shirt features the Choirs of the Eye cover artwork on the front, the additional artwork from the 2017 LP edition on the sleeve, the band logo and classic drowned bird doodle on the other sleeve, and some very special iconography you might recognize on the back. A fan gave us the idea for that little bit many years ago and we wish we could remember who it was. If it was you, send us a shout! As in the past, these will be printed by our friends at Method Ink. For now, the colors will just be white on black. Here is the link: https://kayodot.bandcamp.com/merch/choirs-of-the-eye-longsleeve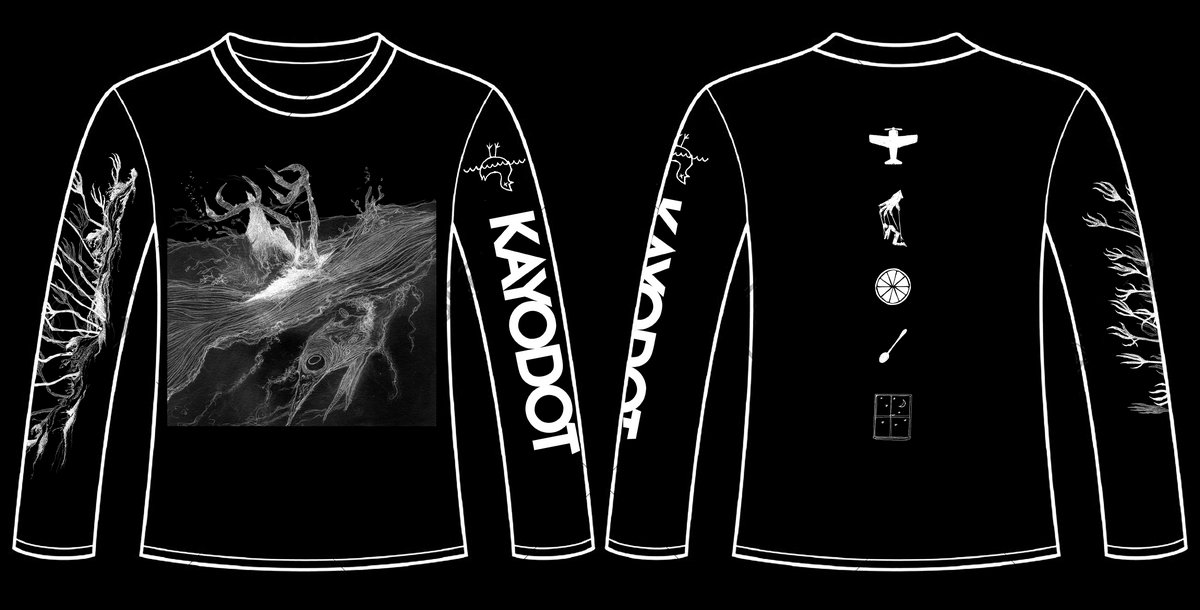 ---
PATREON PAGE AND AUDIO JOURNAL PODCAST JUST LAUNCHED
As you may have already known, we have a Subscription page over at Bandcamp where all sorts of unreleased and bonus music can be found. But today, we've also launched a brand new Patreon page intended to mirror the Bandcamp subscription because some fans have been telling us they weren't able to use Bandcamp's system. If that's also what's been keeping you, head on over to Patreon.com/tobydriver to sign up! With the Patreon's launch, Toby Driver has begun a new Audio Journal podcast to be released weekly for the higher tier subscribers. The pilot episode is available to the public so you can hear what it's all about, and you can find that at both Patreon and kayodot.bandcamp.com. Thanks so much for your support!
---
BIG ANNOUNCEMENT COMING TUESDAY, OCT 18 (postponed by a couple weeks)
Stay tuned. In the meantime, check out our latest album, Moss Grew on the Swords and Plowshares Alike. We're coming up on the one-year anniversary of the release of this peerless achievement.
---